ABI - ICO - GDPR
CODE OF CONDUCT
ABI CONSULTATION ON THE DRAFT CODE OF CONDUCT FOR INVESTIGATIVE & LITIGATION SUPPORT SERVICES
FOR NON ABI MEMBER PRACTITIONERS
START DATE – 01st AUGUST 2020
END DATE – 14th AUGUST 2020
Click HERE to download the latest draft code of conduct proposal
Click HERE to download the Consultation response form in word
Click HERE to download the Consultation response form in pdf
---
The Law Society of England & Wales and the Solicitors Regulation Authority commented:

"The ABI is to be commended for its initiative in developing this Code which we believe can make a useful contribution to good data protection practice for its members. It is well structured and clearly written and can contribute to a clearer understanding of data protection responsibilities for Code signatories and those who commission them."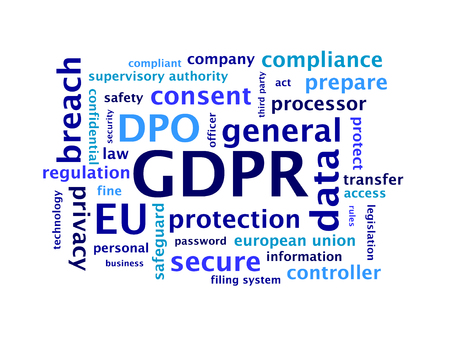 1. The ABI is preparing a GDPR code of conduct, which is planned to be put to the Information Commissioner's Office (ICO) for certification, immediately after the close of this consultation period.
2. The ABI membership has reviewed the draft code under consultation during July 2020 and the latest version of the draft as amended is now being made available for wider sector input.
3. The code of conduct detailed proposal will support the intended application to the ICO for review by the ICO code assessment group prior to consideration of the application for certification.
4. The ABI detailed proposal covers, inter alia:
• Scope
• Activities
• The Investigation Sector
• The Association of British Investigators Limited
• Key issues
• Purpose
• Management
• Monitoring Body & Complaints

5. The aims of the proposed code of conduct are limited in scope:
• Geographic;
• Standards of professionalism in the application and compliance with the GDPR;
• Ethical and competent practice in providing services to commerce, the professions (in particular within the judicial system), the public or a section of the public.
6. The Code of Conduct is specifically focused on the following key areas:
• Risk;
• Responsibility;
• Lawful Basis;
• Legitimate Interest Test;
• Data Protection Impact Assessment.
7. A Code Member, in achieving that status, will have demonstrated an understanding of the issues identified in the code and how they apply compliance with the GDPR when dealing with those issues, thus offering members of the public, whether as clients or Data Subjects an accountability, the protection and safeguards intended in the GDPR that may be absent in an otherwise unaccountable investigative business environment.
8. By achieving the Code Member status the service provider will have satisfied the test of competency in the processing of personal data as Data Processor and/or Joint Data Controller during the course of providing investigative and/or litigation support services, and will be accountable to the Monitoring Body with annual audits to ensure good practice is maintained.
9. The consultation documents can be downloaded from the below links and completed responses emailed to secretariat@theABI.org.uk by 14th August 2020:


Click HERE to download the latest draft code of conduct proposal
Click HERE to download the Consultation response form in word
Click HERE to download the Consultation response form in pdf